Read more

About me

Former Journalist Sally McEllistrim has managed the Public Relations requirements of International and Irish Charities as well as leading Irish businesses during a successful career in PR.

You mightn't see her in the media but you'll definitely see her clients.
She thrives on getting their message across.
Intelligent, relevant pitches translate into high profile and hugely valuable coverage across all media outlets.

Clients regularly feature on all national and regional broadcast, print and online media.

Get It Across PR and Communications is getting their message across.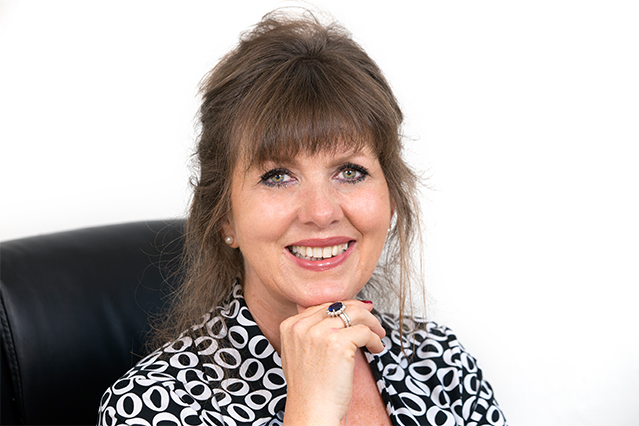 "I called my Public Relations Agency, 'Get It Across PR and Communications' because that is what I do. I get my clients' messages across. As a former Journalist, I know what's news, I know what's 'colour' and I know how to pitch it. Be it securing high profile and relevant media coverage, organising events or writing copy, I am the conduit who stays in the background while clients are pushed to the forefront.

Hard working, thorough, diligent and committed, I pride myself on coming up with the most intelligent, creative and relevant angles to maximise valuable media traction for clients.

I thrive on working hard for my clients and nothing beats the satisfaction of running a good, successful and positive campaign for clients.

I am proud of the fact that my work speaks for itself and I have an established track record of landing consistent wins on behalf of NGO's like 'Brighter Communities Worldwide' and the many companies, including 'Manguard Plus', CarveOn and 'Laois Chamber of Commerce' that I represent."

I could be sitting at my desk writing press releases, media introductions, press alerts or I could be organising media monitoring or sorting a Photographer for a photoshoot with a client, an event or a product.
I may be mentoring a client ahead of a business or lifestyle interview.
I may indeed be getting ready to be interviewed myself!
I could be putting the finishing touches to an eagerly anticipated launch or event.
Perhaps I'm organising a Press Open Day.
I may be getting in touch with well known people to spearhead client campaigns.
I could be putting clients forward to media as 'thought leaders' and experts in their respective fields.
Perhaps I'm advising a client on how to deal with a potential crisis in a bid to avert it.
Maybe I'm contacting picture desks to ensure they received photos or contacting Journalists to see if they have received correspondence from me.
I could be liaising with clients to devise campaigns or pitching for new client wins.
Perhaps I'm responding to Journalists queries.
I might well be writing up activity reports for clients and updating their press clippings portals or working on new strategies.
Maybe contacting stylists for my fashion and lifestyle clients or up to my knees in samples for press mail outs.
I could be doing all of this!
Testimonials
Sally McEllistrim from 'Get it Across PR and Communications' is one true professional , her attention to detail is second to none .She interacts with the media in a most efficient and effective way and gets them on board to promote and deliver our corporate message and image in a very positive light. Sally leaves nothing to chance and her work has to be experienced to be believed, and most importantly she delivers solid and effective results on a most consistent basis. It is our genuine pleasure to recommend the services of "Get it Across PR and Communications."
Sean Hall
Managing Director
Manguard Plus

I have worked with many PR Companies over the years and I have never seen the results that Sally McEllistrim from 'Get It Across PR and Communications' has achieved. She is dogged, determined and delivers. Laois Chamber of Commerce has secured very important interviews on RTE Radio and Television, Newstalk and other high profile media and we would never have appeared were it not for Sally's incredible work and efforts. She presents intelligent and compelling angles to the media and as such gets the results. She is a straight talker who does the job.
Bernie Everard
CEO
Laois Chamber of Commerce

Sally McEllistrim was born to PR! An ex-journalist in her past life, Sally knows everyone who is anyone, and more importantly they respect her! She is highly focused and 100% professional and in my experience she achieved phenomenal results. I could not recommend her highly enough to raise your profile and achieve visibility for your business!
Eilis Quinlan
Non Executive Director
Life Credit Union

Sally joined our team last year and Victorian Tea Times has gone from strength to strength. From the beginning we had an instant response due to her expertise and professionalism. l highly recommend Sally for any business looking to promote themselves, you will not be disappointed.
Audrey Whelan
Victorian Tea Times

Sally is an amazing person with wonderful communication skills. She is incredibly honest and hard working.She gives everything she does 150%.
Carmel Byrne
Karma Hair Solutions

I worked with Sally through her engagement with Brighter Communities Worldwide when Sally ran a short PR campaign for us around a fundraising Ball and visitors we had from Kenya at the same time. Sally did a great job at short notice to get maximum coverage for the organisation and the work we do. She succeeded in getting print media and radio coverage both locally and nationally. Sally was a pleasure to work with and delivered exactly as she said she would do. She was 100% committed to the job in hand.
Rose Hennessy
Brghter Communities Worldwide

I can but only recommend Sally for any business looking to reach a wider audience on broadcast media. Her approach is totally professional, always finds the story that matters and works tirelessly to get that story heard. I've enjoyed working with her and look forward to our working together on the next project.
Adrian Geissel
Adrian Geissel Founder and CEO
SURPASSPORT

Sally provides a top class service and is with you every step of the way. She is brilliant at what she does and I'd recommend her to anyone.
James Cluskey
Founder of High Calibre Collective


Media