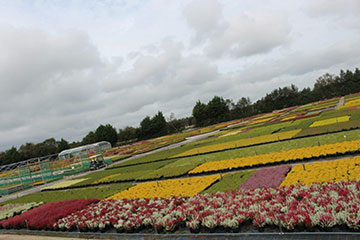 One of Kildare's largest plant producers is buzzing this week with the news that honey derived from Irish heathers has extraordinary health inducing properties!

An intensive research study by Scientists at Trinity College and Dublin City University has found that Irish heather honey has healthy compounds that can rival the world famous Manuka honey.

The findings, conducted over a two year period, have attracted huge attention in Ireland, none more so than at Doran's Wholesale Nurseries in Timahoe, where Husband and Wife team, Larry and Mary Doran, grow the largest selection of heathers in Ireland and the UK.

Larry Doran, founder of the wholesale nursery says "We produce thousands of these heathers and we are delighted that Irish heathers are getting the recognition they deserve. Irish heather honey is collected by bees from a wide range of Irish heather, namely the Calluna Vulgaris, Erica Cineria and a tougher Winter/ Spring flowering heather Carnea, Darleyenses and Erigana. These heathers provide fantastic year-round bee food so it makes sense that Irish heather honey has rich health-giving compounds. "

He says; "The Scientists found that Irish heather honey has a similar level of antioxidants, known as Phenolic Compounds as the much revered Manuka honey which is fantastic news all round. I have been producing Irish heathers for the past 40 years and Spring heathers are incredible bee food, the bees just love them and they are essential for bee growth and population. Bees are crucial for our ecosystem and people are becoming more aware of their importance which is marvelous.

We are all conscious now of the fragility of our planet and bees are an integral part of keeping the balance right".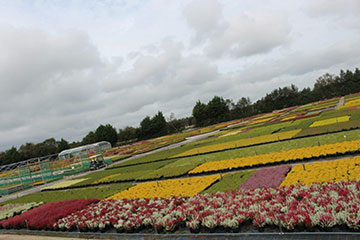 Mary believes that the research conducted by the Scientists will serve to increase the profile of Irish heathers, which she says are super plants to maintain "Heathers are the plants that keep on giving. They are easy to maintain and grow, hardy and take very little looking after".

"Autumn is the ideal time to plant heathers as the soil is still warm and the plants will establish quickly in the garden. Heathers can be planted 45cm apart and provide good ground cover within three years. Heathers grow naturally in open sunny situations. Both winter and summer flowering heathers have fine root systems and need an open, well-drained soil to give of their best.

Heavy clays can be improved by the addition of garden compost. Always plant heathers deeply, so that the foliage is resting on the surface of the soil. Heathers require very little in the way of fertilisers, an application of general fertiliser every year will help to keep your plants in good condition. Keep moist – water regularly for the first year after planting. The bees will love you!."

So now, buzz off to your nearest Garden centres for some Bee-ti-ful Doran Heathers!