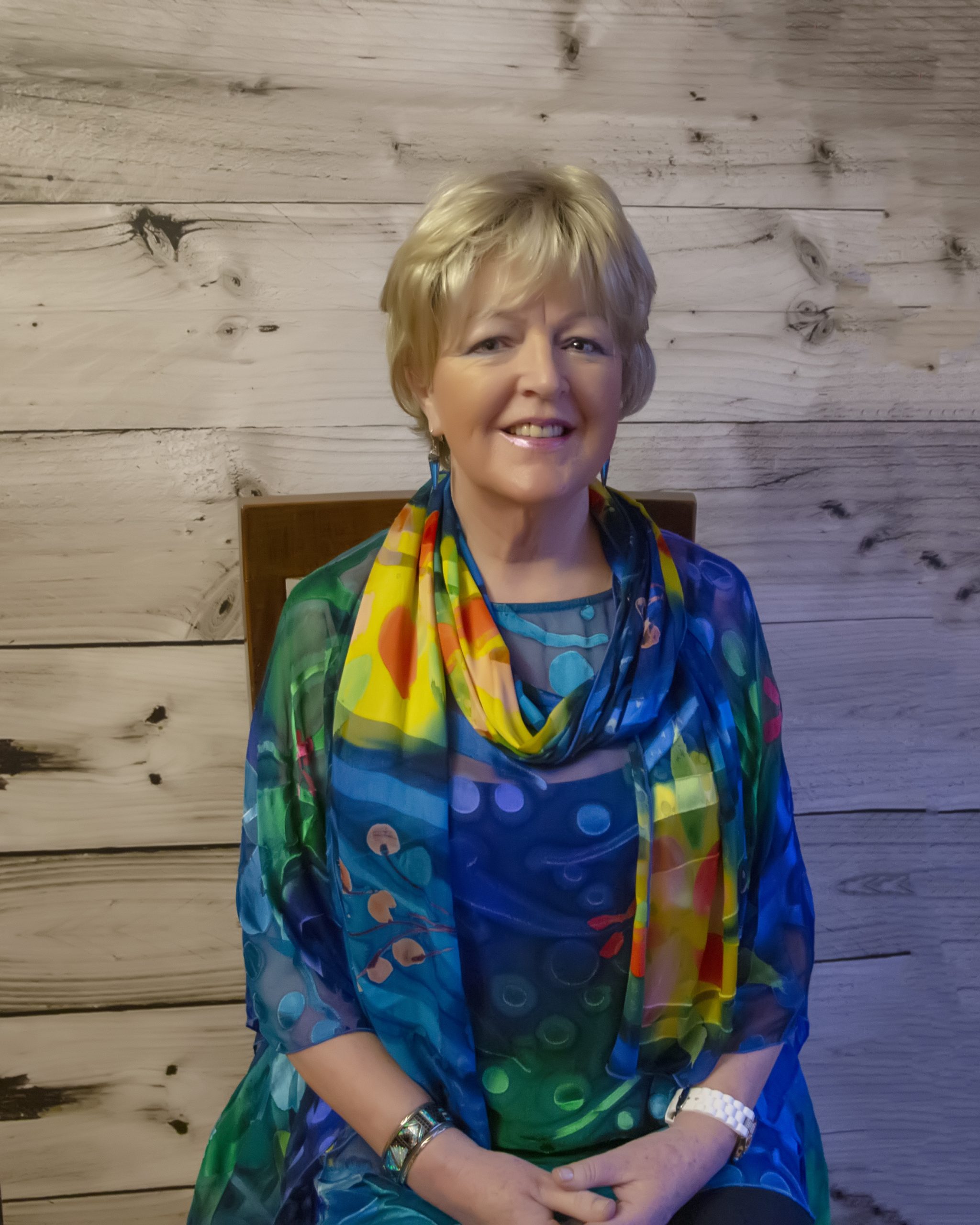 Think it can't happen to you? Carmel Byrne from Co. Kildare thought it would never happen to her either.

It did. And she thought it was the end of the world.

Her lovely blonde hair fell out. Overnight. She was left as bald as a newborn infant. Cute in a tiny baby. Not so cute in a woman in her forties who had a busy Banking career, 3 children, and a failing marriage. That failing marriage, coupled with the death within months of her Mother and Sister, as well as a demanding career, caused her inordinate stress, which she believes brought on her hair loss.

She will never forget the beautiful Summer day in 2005 she woke up to find tufts of hair all over her pillow. She ran to the bathroom and put her head over the bath. She ran the water and it took a few minutes for the horror to sink in. The water was not flowing away. It couldn't. It was choked with hair. Her then fifteen-year-old Daughter ran into the Bathroom and was rooted to the spot. She put her hands up to her mouth and said "Oh God". Carmel was in a daze and stumbled through the day. She had one hat in the house, a horrible fluorescent lycra thing, a cycling hat, and had to don that to run her kids to activities. She didn't know what to do, who to turn to. She couldn't take a Panadol for this. She couldn't stick her hair back on. This wouldn't be fixed over tea and sympathy.

She spent the day desperately seeking wig providers. One told her they were booked out. Another couldn't see her for a few weeks and the third said "Come on up , we have 5,000 wigs"

"I went up full of hope and I left in despair. I was humiliated, disregarded and basically treated as if I had crawled from under a stone. I ran to this place thinking I would be treated with sympathy, empathy and care; Instead I was treated like I was on a conveyor belt".

Not only did they not have a good manner they plonked a jet black wig on her head. She says it was like straw and itchy and hard. Horrible. Carmel is blonde with fair skin and black was way too harsh and out of kilter for her coloring. Eventually €550 later she left with another wig that was just marginally better. When she got back to the safety of her car, and I use safety deliberately as the vulnerability she felt was like she was naked and on show for all to see.

"I would have loved to crawl under a stone but I had to go on. I had to go to work, I had to face my work colleagues, people in the supermarket, the street, my friends. I felt like a non-person, a freak. I felt hideous. It was hell on earth.
"I cried and said God, if you get me through this I will open a wig clinic, one that will care for and treat women kindly and gently".

It got worse. Six weeks later her eyelashes and eyebrows fell out too. She says were it not for her three wonderful kids she might not have made it.

"Telling friends was horrible, it's a taboo, it's a no go area. I definitely felt less than a woman. The good goes out of everything. I felt ashamed".
"I stopped going out. I still find it hard to describe the nightmare I went through. As a woman you are conditioned to see your hair as your 'crowning glory'; I loved my hair, I always minded it and I felt lost and bereft without it."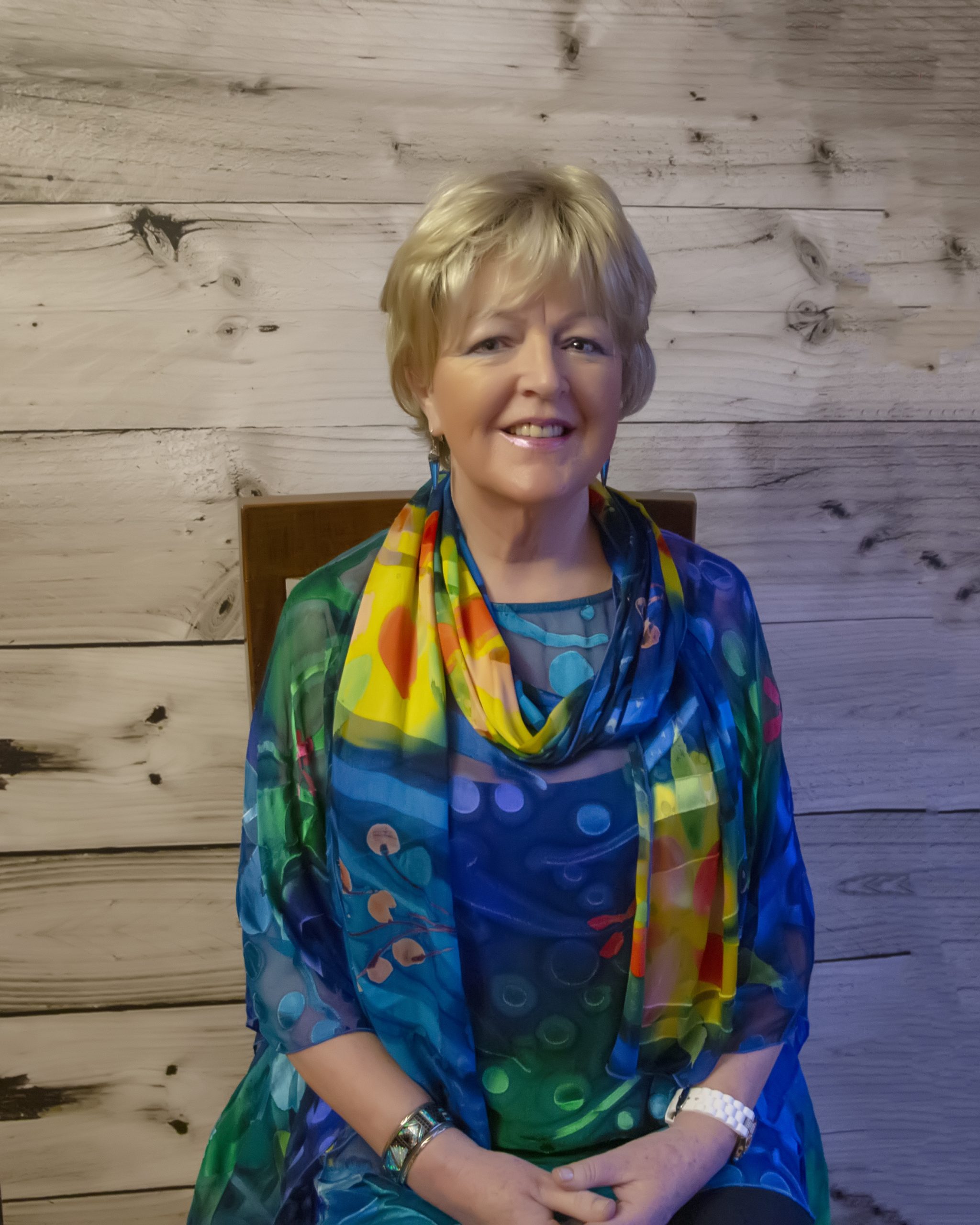 On people's unkindness following her hair loss; one woman came over and pulled her hair and said "is that a wig"? Carmel is a strong, capable, formidable, and very straight-talking woman but this incident had her in tears.

She says that people with hair loss have all the same traits, they try to become invisible, they try to hide. It is just horrible. Increasing stress is having an awful effect on women and hair loss is a huge problem.

In 2012 Carmel left the AIB and set up her private wig clinic, Karma Hair Solutions in 2013. Housed in bright, calm and colourful premises tucked away in a quiet corner of Kildare Town, Karma Hair Solutions offers a fabulous collection of wigs and hairpieces, turbans, and hats but above all it offers complete understanding.

"I know what these women undergoing chemotherapy, Alopecia and general thinning hair feel like. I have been there and I recognise and realise their fears, their sense of loss and their vulnerabilities. I sit down with them , chat, have a cup of tea, analyse their colouring and lifestyles and help them chose a beautiful wig".

"They tell me it is like a sanctuary".

"Losing their hair has had a dreadful affect on these women. It ruins lives and that is no exaggeration. They come to me as cowed women with no self-confidence and feel like nothing on earth. Their self-esteem is shattered. I take so much delight in seeing them transform. They come back to me some weeks or months later for more wigs and they are literally different women. They stand up straighter, dress in bright colours and have renewed zest and vim. It is a joy and a privilege to be able to offer them this service".

"I will go to their homes as a lot of women undergoing Chemotherapy are often too sick or tired to travel; equally women with sudden hair loss are too traumatised. I do all this because I have been there and I understand".

"Equally if they choose to come to my Clinic I will facilitate them in any way I can, early mornings, late evenings, I have ample parking here and it is wheelchair accessible so it makes everything easier".

"Wigs for hair loss should be covered on health insurance as the costs are massive. People don't realise that if they have a medical card they are eligible for a HSE grant".
"I spent a fortune chasing a cure; herbalists, food supplements, Doctors ; nothing helped. Nobody really wants to see you but they're happy to charge through the nose. That is so common, people will pay anything if they think it will help them get their hair back "

"My wigs for women undergoing Chemotherapy are soft so they are not hard or harsh on their scalps. I have a huge selection and the wonderful thing is people come back to me time and time again. I am not interesting in making a fast buck out of their misery and they know that and trust me which is marvellous."

Fast track to 2019 "I can now say that I am more than my hair. My eyelashes have come back and that has made a massive difference. I have made peace with my hair loss, I love my life and my business and life is fantastic".

Carmel has a renewed lust for life. She is happily Divorced. She was in Vietnam for Christmas 2018, India the year before, and travels to Dubai regularly. She is full of energy, confidence, get up and go and hope.